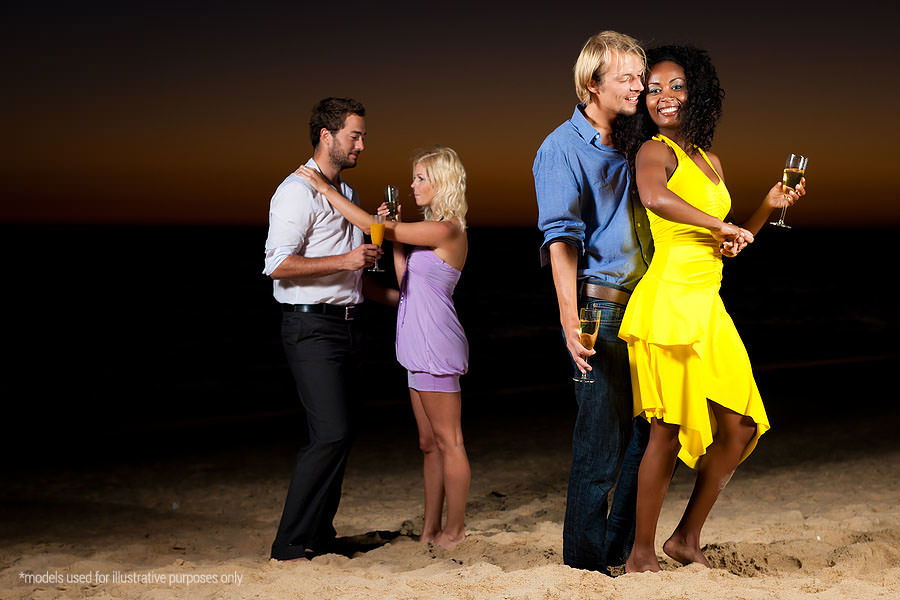 Playing it by ear is a great tactic when you're already experienced in the general swinger know-how, but it won't really do if you're a complete newbie who has just stepped into the astounding world of swingers. Hence, some etiquette rules are in order. Here are a few tips to bring home with you while setting up your next date with a hot swinger couple.
If you're not sure about where to begin, you might consider joining a local social swing club. Being part of a like-minded swinger community will certainly ease your way into the whole game and let you in about all the general rules you should be following elsewhere, too.
You will want to build a trust-worthy relationship from the get go. This means staying on the same page about how far you're willing to go and explore your shared intimacy and set limits you will all agree on. Don't do anything that makes you feel uncomfortable, vulnerable or too exposed. Be aware of the limits set by the other couple.
Soft swinging is a great way to build trust and start bonding with another couple. You can't really go wrong with it and it's a perfect way to spark things up and test if there's any chemistry among you. If you get the green light and if you all click, go for it! If not, get playful and naughty with your own partner while watching the other couple and being watched in return.
This one should go without saying, but it's always good to restate it clearly: show up clean and practice safe sex. Swinger community embraces free-spirited folks who're open to experiment and enjoy themselves fully, but they will never approve of uncleanliness or irresponsible sexual behavior. Be smart and let the other couple know you truly care about hygiene and safety.
Stock up with all the necessary supplies if you're hosting and don't forget to ask to if there's anything you should bring to your host's house. If there are things you're eager to explore together, such as BDSM or costume role playing, then go ahead and prep up in advance. You don't want to lose a great opportunity simply by being unprepared.
You can pick up a good swing magazine to learn more about the swinging lifestyle and boost things up a notch. You can find out cool new stuff about the swinging lifestyle on websites such as Real Swingers. Be sure to get a fresh new update on a regular basis and stay in the loop. You're far more likely to get a good match if you do!